The new tyre Nokian WR Snowproof is a secure and reliable tyre that has been specifically designed and tested for winter conditions.
The new winter tyre Nokian WR Snowproof will provide the grip you need on snow, ice and slippery surfaces.
The outstanding winter grip is built upon control from the Alpine Sense Grip concept, making driving safe and reliable. Thanks to the different rubber compounds, the tyre will perform well in rapidly changing weather conditions all across Europe.
This tyre has a phenomenal grip while braking, accelerating and turning on slippery surfaces. It steers impeccably on grip limits, even during sliding and in extreme conditions control is easy.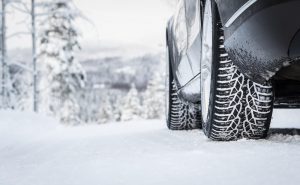 This safety and carefree driving are based on different technologies and, in particular, the Snow Claus ensure exceptional winter grip, a Brake Booster that increases the tyre's contact with the driving surface and effectively increases braking grip, especially on snow surfaces.
Thanks to its characteristics and composition, the Nokian WR Snowproof can be used all year round in a variety of weather conditions. Due the high amount of silica, the tyre has extremely low rolling resistance, allowing it to achieve lower fuel consumption and harmful emissions than its traditional competitors.
Concerning driving comfort, Nokian worked on reducing the noise and vibration with a combination of technologies known as Silent Sidewall.
Where to buy Nokian Wr Snowproof ?